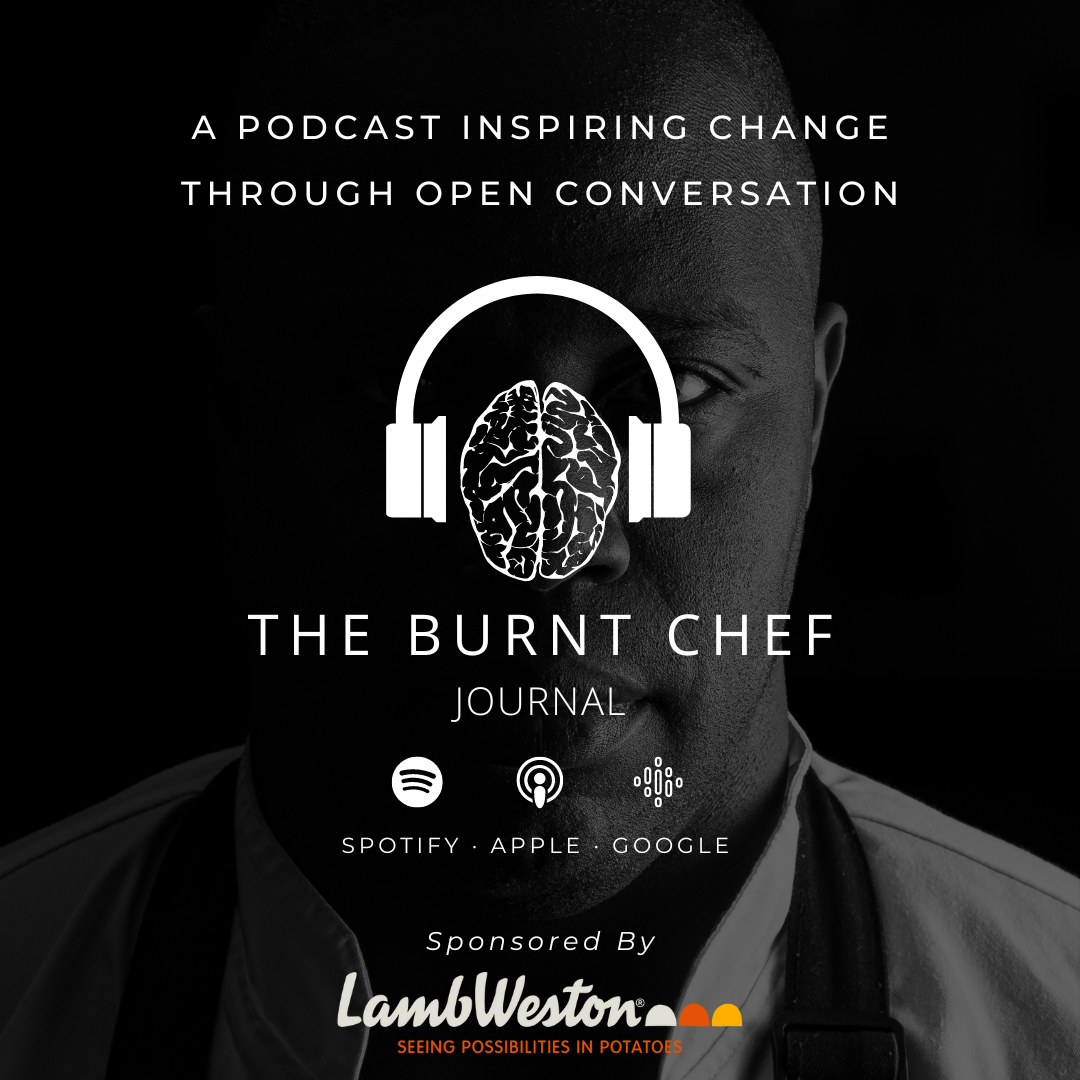 Welcome to the regular addition of The Burnt Chef Journal hosted by Kris Hall founder of The Burnt Chef Project. Join us as we explore mental health and wellbeing within the hospitality world and talk openly with our guests about the journey through their careers and experiences with mental health and stress. Listen whilst prepping, on your break, at the gym or at home as we discuss what a mentally healthy hospitality workplace looks like. We hope that you enjoy the content and that you find the open conversations refreshingly honest, relatable and potentially provide some tools to use to benefit you or your team.
Episodes
Thursday Jul 27, 2023
Thursday Jul 27, 2023
This week Kris is joined by Anita Guru.
Kris first met Anita on this podcast, and have both since been judges for the This Can Happen global awards, which is a mental health awards initiative designed to recognise those who are doing fantastic things in the field of mental health and well-being.
This conversation was a learning curve for Kris, as Anita discusses her studies in Psychology. She is also a passionate advocate for eradicating mental health stigma, and raising awareness for mental health, mental illness and accessing support. Anita talks openly about her experience of being an inpatient, and experiencing complex PTSD, and how this has impacted her, and how she has recovered. Anita touches on her experiences of grief, infertility and trauma which led to the deterioration of her mental health.
Since this podcast, Anita has joined The Burnt Chef Project as a Mental Health Trainer, and continues to support others on their journey.
Thank you Anita for sparking a conversation that will hopefully support others through their own experiences, or those hoping to expand their knowledge.
Check out Anita's website here
 https://www.anitagurumindcoach.com/ 
Find her on Instagram here
https://www.instagram.com/_themindcoach_