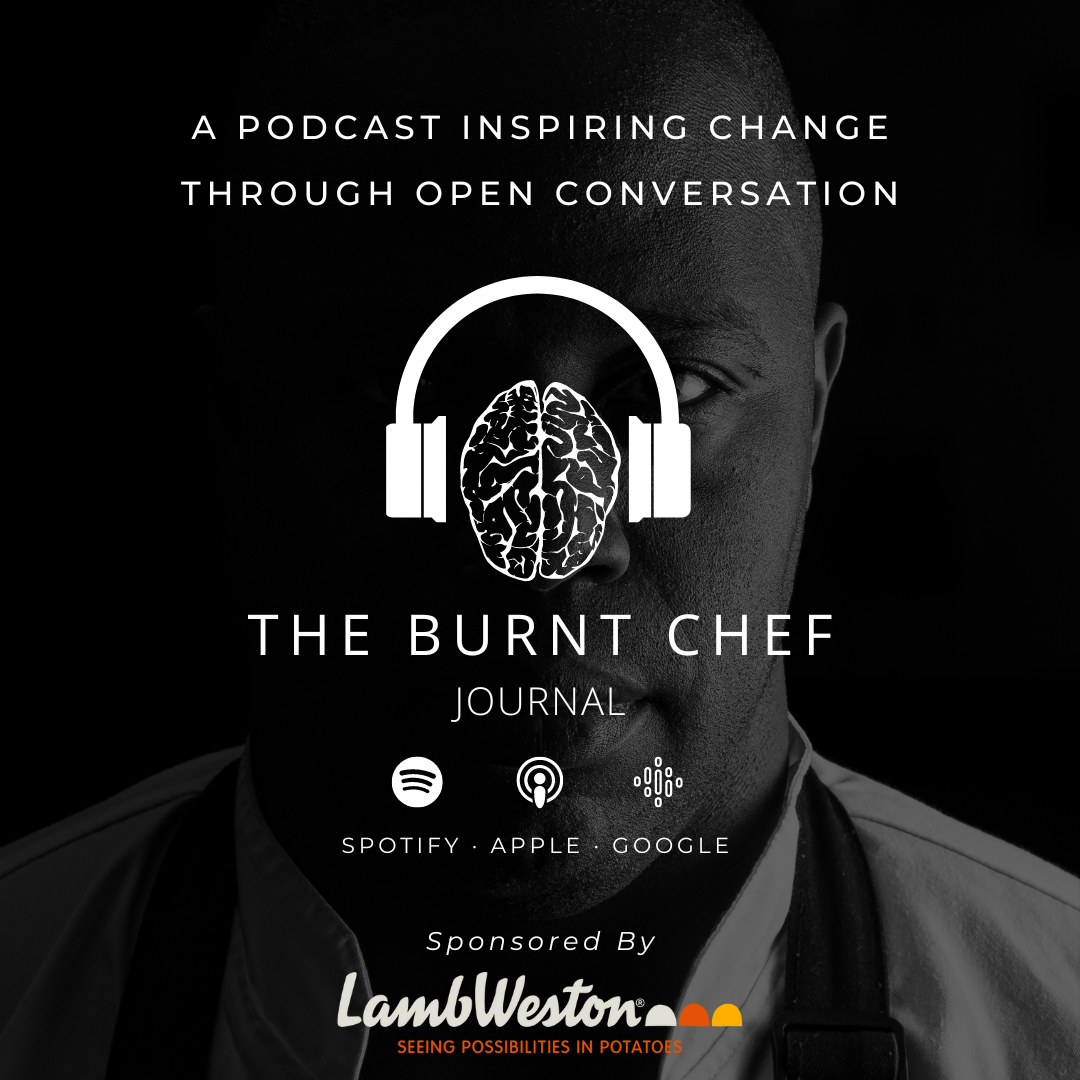 Welcome to the regular addition of The Burnt Chef Journal hosted by Kris Hall founder of The Burnt Chef Project. Join us as we explore mental health and wellbeing within the hospitality world and talk openly with our guests about the journey through their careers and experiences with mental health and stress. Listen whilst prepping, on your break, at the gym or at home as we discuss what a mentally healthy hospitality workplace looks like. We hope that you enjoy the content and that you find the open conversations refreshingly honest, relatable and potentially provide some tools to use to benefit you or your team.
Episodes
Thursday Sep 21, 2023
Thursday Sep 21, 2023
Another episode from the archives, of when Kris Hall was joined by Christopher Follari, former Global Director of Culinary for Sodexo, and now Culinary Director for Good Eating Company (US) and has since become a US based Ambassador for The Burnt Chef Project. 
Christopher has worked in hospitality since the age of 15, starting off as a busboy and dishwasher. Over the years he has held positions from Executive Chef to Global Director of Culinary. During this time, he has had his share of challenges with burnout due to the daily stress and everything that comes with the pressure of leading culinary teams. One of the keys to overcoming these challenges has been a healthy lifestyle which includes healthy eating, exercise, the elimination of alcohol and staying connected with like minded people.
A conversation with some insights you may find interesting!