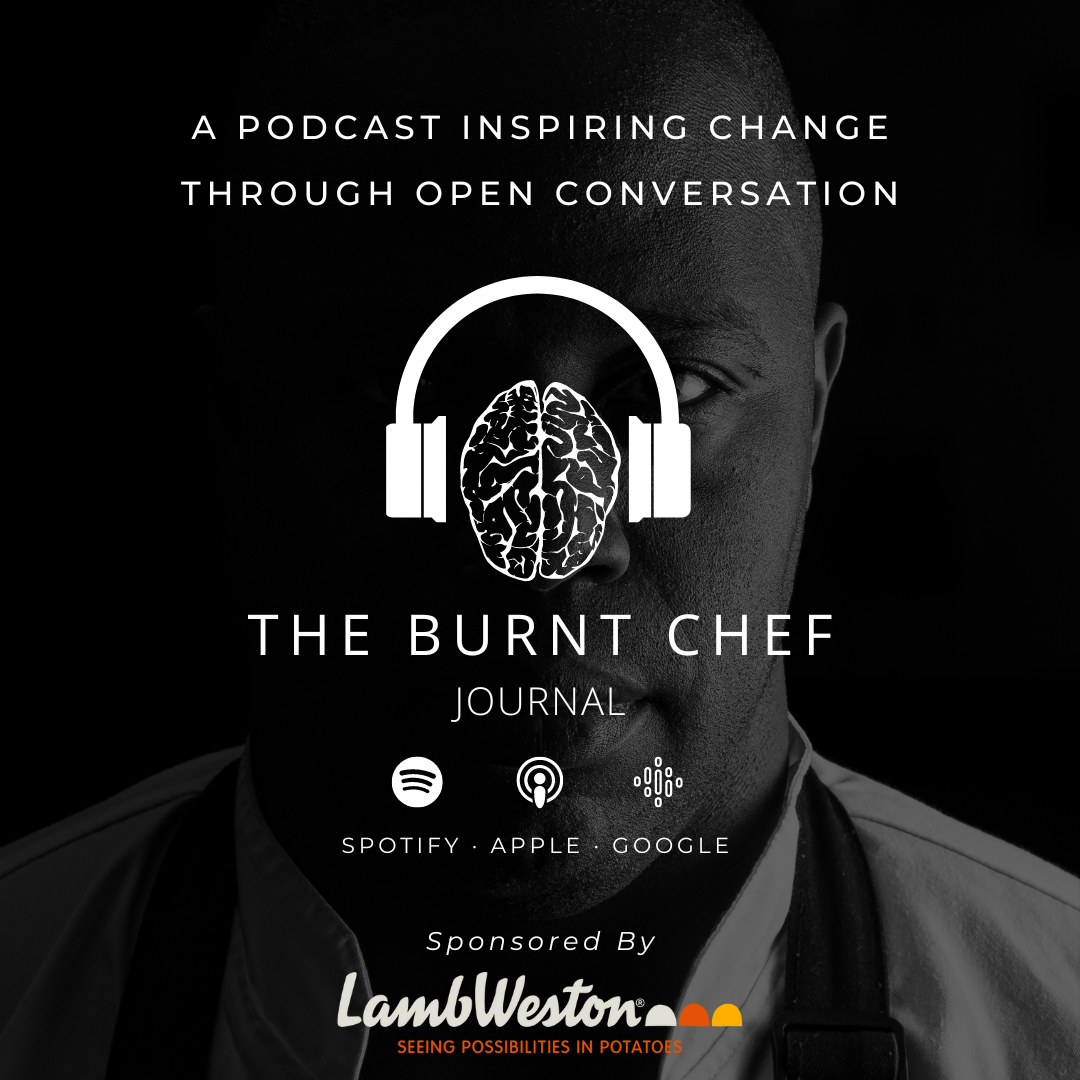 Welcome to the regular addition of The Burnt Chef Journal hosted by Kris Hall founder of The Burnt Chef Project. Join us as we explore mental health and wellbeing within the hospitality world and talk openly with our guests about the journey through their careers and experiences with mental health and stress. Listen whilst prepping, on your break, at the gym or at home as we discuss what a mentally healthy hospitality workplace looks like. We hope that you enjoy the content and that you find the open conversations refreshingly honest, relatable and potentially provide some tools to use to benefit you or your team.
Episodes
Thursday Jun 01, 2023
Thursday Jun 01, 2023
This week's episode is from our guest host series. Hulya interviews...
Hulya is a Burnt Chef Project Ambassador and has over 20 years hospitality experience as a professional chef, teacher, mentor, apprenticeship leader, business owner, consultant and coach. Hulya has joined The Burnt Chef Journal as a guest host to launch her 6 episode mini-series focussed on speaking with guests who can delve deeper into mental health and wellbeing.
𝗛𝘂𝗹𝘆𝗮'𝘀 𝗴𝘂𝗲𝘀𝘁 𝘁𝗵𝗶𝘀 𝘄𝗲𝗲𝗸 𝗶𝘀 𝗡𝗮𝘁𝗮𝗹𝗶𝗮 𝗠𝗶𝗱𝗱𝗹𝗲𝘁𝗼𝗻.
Natalia is an incredible chef, Criminologist and Head of Food Education in Prison, and has been within the hospitality sector since the age of 15. After studying at Auckland University in New Zealand, Natalia came to the UK to train as a professional chef at Leiths School of Food and Wine.
Natalia now supports prisoners in feeling empowered through the love of food & cooking and assists them in finding careers in hospitality upon their release.